Students learning via television and radio programs in Kenya. Civic engagement education in Egyptian schools. Leadership skills for bridging the digital divide in Latin America. The potential for artificial intelligence in classrooms. All of this and more came up at the concluding event of "Education Disrupted, Education Reimagined," a three-part virtual conference series hosted by the nonprofit Qatar Foundation's World Innovation Summit for Education (WISE) in Doha in collaboration with the Salzburg Global Seminar.
The previous gatherings in the series, held in April and June, brought together 4,000 participants from 98 countries. Diverse was a media partner for the final convening, which took place on Monday and Tuesday.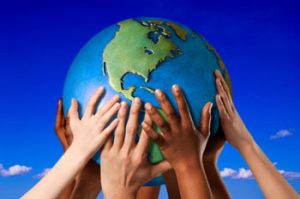 As K-12 schools begin to re-open, the objective was "to explore the impact of COVID-19 on school leadership and what, if any, will be the indelible marks left by this crisis on how our systems and our leaders operate now and in the future," said WISE CEO Stavros Yiannouka.
Speakers particularly focused on how leaders should approach inequities spotlighted by the ongoing global crisis, like the digital divide for those who lack reliable Internet, preventing students from the U.S. and beyond from accessing remote learning.
"What's at stake is nothing less than the human project," said panelist Dr. Santiago Rincón-Gallardo, an education consultant in Mexico and Canada.
He emphasized the importance of approaching inequities in education – and the communities most affected by them – through a lens of "solidarity" versus a "condescending view of equity," the attitude that "the poor dears need extra help because they're in such bad conditions."
"You are not there to save the poor dears," he said. "You are there alongside the people you're working with to liberate learning, to create their own capacity to save themselves, to learn by themselves, to take care of each other, to better the world."
That happens in part through representation, he added, making sure that leadership teams are diverse.
In a similar vein, throughout the conference, speakers emphasized the need for leaders to empower an
Read more: https://diverseeducation.com/article/190193/