A new report from the Georgetown University Center on Education and the Workforce (CEW) pinpoints the five most in-demand competencies across the labor market. Those work skills include communication, teamwork, sales, customer service, leadership, problem-solving and complex thinking, all of which can yield higher earnings.
The intensity in which workers use these competencies, along with their education level, can also affect their earnings, according to the report titled "Workplace Basics: The Competencies Employers Want."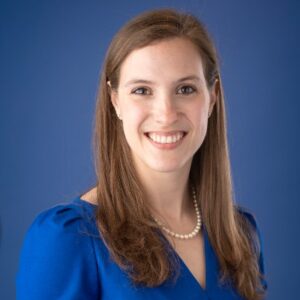 Dr. Megan L. Fasules
"In a nutshell, the report looks at what competencies are demanded in the labor market, as in what is judged as the highest level and most important competency that you need for your job," said Dr. Megan L. Fasules, assistant research professor and economist at Georgetown University. "But also what competencies are rewarded monetarily, which have labor-market value."
Data for the report was retrieved from the U.S. Department of Labor's Occupational Information Network. According to the research, the past 50 years have shown structural changes to the economy that have caused the demand for cognitive competencies to increase and the demand for physical competencies to decrease.
Though labor economists have been privy to the competencies needed to reflect this change in the market since the early 1980s and 1990s, Dr. Anthony P. Carnevale, director and research professor at Georgetown and co-author of the report, noted that "the question then becomes, 'How do people get these skills?'" Education beyond high school has become the benchmark which employers use to determine if people can learn and adapt to competencies needed for their jobs, he added.
https://diverseeducation.com/article/197018/