Despite the COVID-19 pandemic, colleges and universities across the country are still finding ways to celebrate Dr. Martin Luther King, Jr. Day on Jan. 18 through virtual webinars, symposiums and lectures.
However, many Americans are entering the commemorative holiday with heavy hearts following the events at the United States Capitol last week.
As pro-Trump supporters raided and defaced the Capitol, many exhibited Confederate flags and anti-Semitic T-shirts. Members of the House and Senate as well as other employees were forced to evacuate and seek shelter.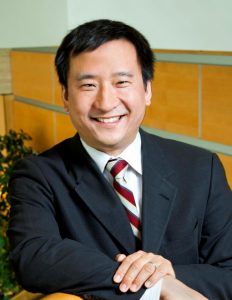 Frank Wu
Frank Wu, president of Queens College said that "he is not alone in noticing immediately that peaceful Black Lives Matter protests were met with a show of massive force while this insurrection was met with anything but that."
"As we grieve for what was done, we can find solace in the example of Dr. King," he added. "From Birmingham to Selma to Montgomery to Washington, D.C., he faced segregationists who were willing to do violence to him and anyone who would espouse ideals we now declare we all share. More than anything, his resilience in the face of raw racism deserves our respect by our emulation."
Schools such as Queens College are now tying the events at the Capitol into their annual MLK commemorations.
"Dr. King's legacy of peaceful protest brought about racial justice, and we have seen its opposite violent attacks on the seat of democracy, promoting racial injustice," said Wu. "Such a contrast but we want people to have hope in these dark times."
In the past, celebrations would take place at Colden Auditorium, where King once spoke during a visit to the campus in 1965.
However, this year, the event will transition to a virtual setting and feature students quoting phrases from that speech, a panel discussion highlighting King's legacy and a video presentation focused on Queen College's roles of activism.
"This will be a positive discussion, but a provocative one and I don't want to shy away from how hard all of this is," said Wu. "Dr. King was a radical in his time. … We forget there were people who opposed him, who opposed
Read more: https://diverseeducation.com/article/200898/