Literature has always been prevalent in every aspect of Dr. Dorothy Tsuruta's life.
At a young age, she would submit poems inspired by scriptures and stories from her grandmother to the youth magazine Wee Wisdom.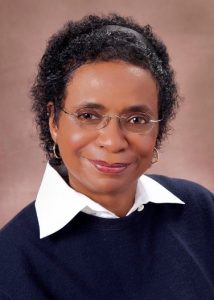 Dr. Dorothy Tsuruta
Tsuruta's English teacher in high school, who also taught poet Gwendolyn Brooks and playwright Lorraine Hansberry, further ignited her passion for literature.
That fire translated into a career that "took off" in 1997 after Tsuruta returned to one of her alma maters, San Francisco State University (SFSU), to teach.
She became an associate professor of African American literature, received tenure and eventually earned a full professorship.
Describing herself as an "activist professor," her teaching style focuses on student-centered pedagogy.
"I enjoy working with the students of all backgrounds," says Tsuruta, a professor in the Africana studies department at SFSU. "Africana studies gives me a chance to focus on the kind of literature throughout the African diaspora that enhances students' pride of being Black."
Her research also centers around womanism.
"I look at the history of the word 'womanist,' which came from the early days of Blacks in this country …," says Tsuruta. "I believe in culturally derived womanism for Black women. So that is a strong area, I have written a lot on Black women."
She "hopes" that people see "Black pride and Black determination" through her work.
"It is wonderful to have been born Black," says Tsuruta. "It is just great. That is what my teaching is all about, as well as being here for my students from all backgrounds."
Outside of teaching, Tsuruta also served as the department chair of Africana Studies for 12 years at SFSU. Her role was to be an advocate for the department and serve as a resource for students to discuss general concerns, family matters a
Read more: https://diverseeducation.com/article/72505/